W
HAT WE VALUE...
LEADERSHIP

Have the vision and the courage to shape a better future.
EXCELLENCE
Deliver the highest quality service through focused and dedicated efforts.
TEAMWORK
Blend individual skills into unsurpassed collaboration.
INTEGRITY
Be real, honest, truthful, trustworthy and open and adhere to the highest standards of professionalism, ethics and responsibility and be worthy of the trust placed in us.
ACCOUNTABILITY
The buck stops here. Period.
PASSION
Be committed in heart and mind; be driven in purpose and action.
QUALITY
Do it well -- the first time.
INNOVATION
Understand that energizing organizations and leaders will enhance lives through creative ideas and unique talents.
STEWARDSHIP
Wisely manage the resources that are entrusted to us.
RELATIONSHIPS
Live by the golden rule.
HAVE FUN
Life's too short to do otherwise.
AND, we expect no less from our clients and partner organizations.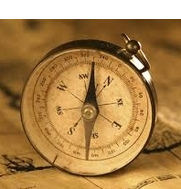 Our values and beliefs serve as a compass
guiding our actions.

W
HAT WE BELIEVE...
There is more than one right way to do things.

The time, money and sacrifice necessary to get an education today is an investment that will pay future dividends.

Leadership is like cooking -- start with the best ingredients and you'll get a good result.


An organizations flourishes when:
-- The Board of Directors plans,
-- The CEO directs and manages and
-- The staff implements.